Beach themed weddings have become increasingly popular and the trend doesn't appear to be slowing down anytime soon. So if you like dancing barefoot on the sand, tropical breeze, and exotic cake decor... this is the theme for you!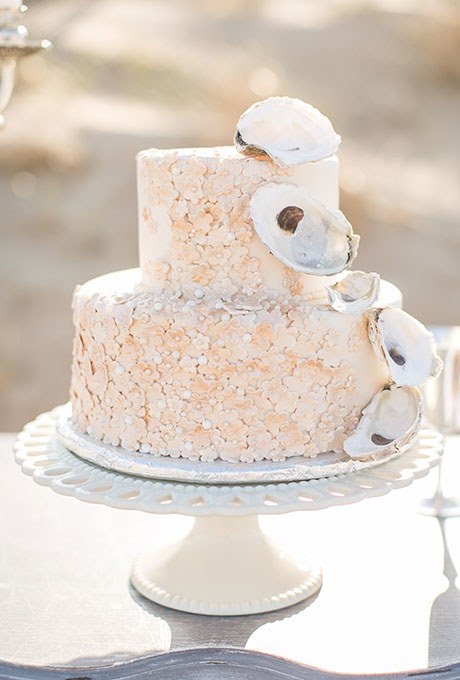 Along with a gorgeous backdrop for your big day, you have a very relaxed atmosphere when it comes to decor and choosing your colour palette. If you're feeling overwhelmed by all of the nautical options for decor, stick with the basics of your location .. driftwood, sea glass and sea shells.
For colours: stick with tones such as soft blue, taupe, and cream. If you're looking for that extra "pop" simply add some textures to your design to bring a cohesive look to your location.
Custom escort cards can enhance any themed celebration, and a great souvenir for guests! keep it low key, even something as simple as writing your guests names on a sand dollar adds a personal touch and incorporates your theme.
To really bring the space together, find ways to incorporate complimentary elements. Choose decor items that won't compete with the beauty of the beach environment. Don't be afraid to add a touch of modernism as well! It adds another rustic element to your place settings.
When you think of a beach wedding you think of light and airy, so why not apply the same vibe to your cocktail hour? You can keep all of the flavour and colours in the dish, and have fun easy to eat bite size snacks.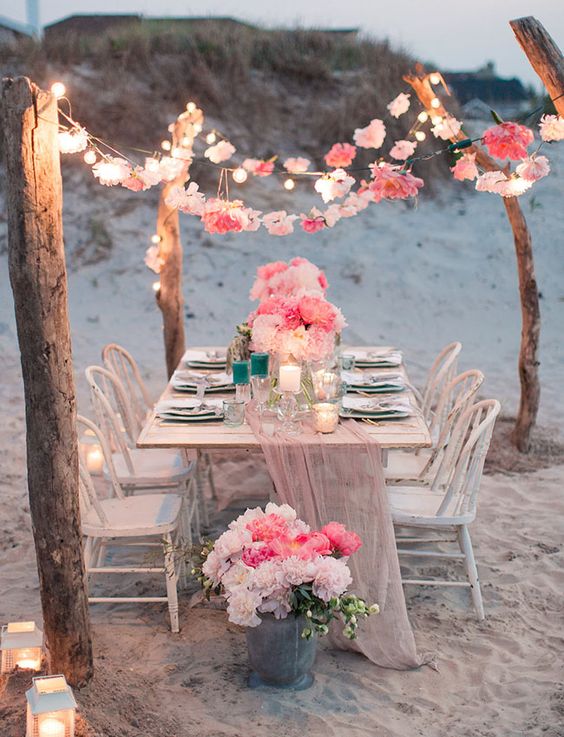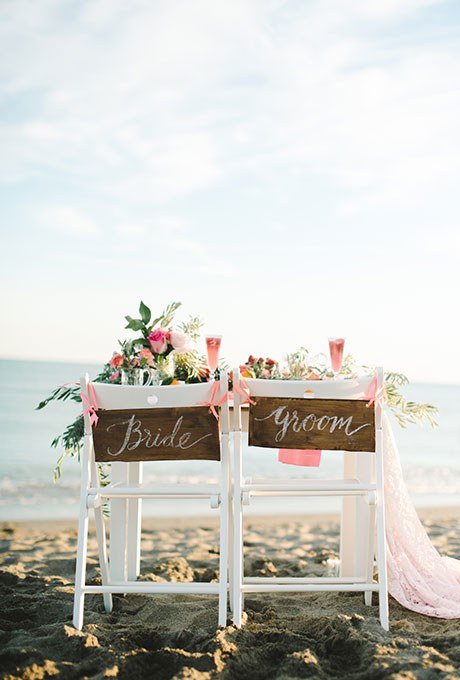 Adding aisle decor with different heights creates an anchor that will automatically draw your guests eyes to where you and your fiancé will be experiencing the most magical moment of your life. If you prefer to have ground level aisle decor, keep the elements natural (ex. natural tall grasses and greenery).. making your moment the star of the show without any distractions.
Adding alternate seating areas during cocktail hour or the reception, adds a vacation like escape for your guests where they can watch the water, drink a cocktail and watch the fun festivities take place!
If you're looking for an alternative idea as a wedding favour for your guests, you could try these super cute beach totes! You could add flip flops for your guests to wear during your big day or add some personal island touches that they can take home to enjoy!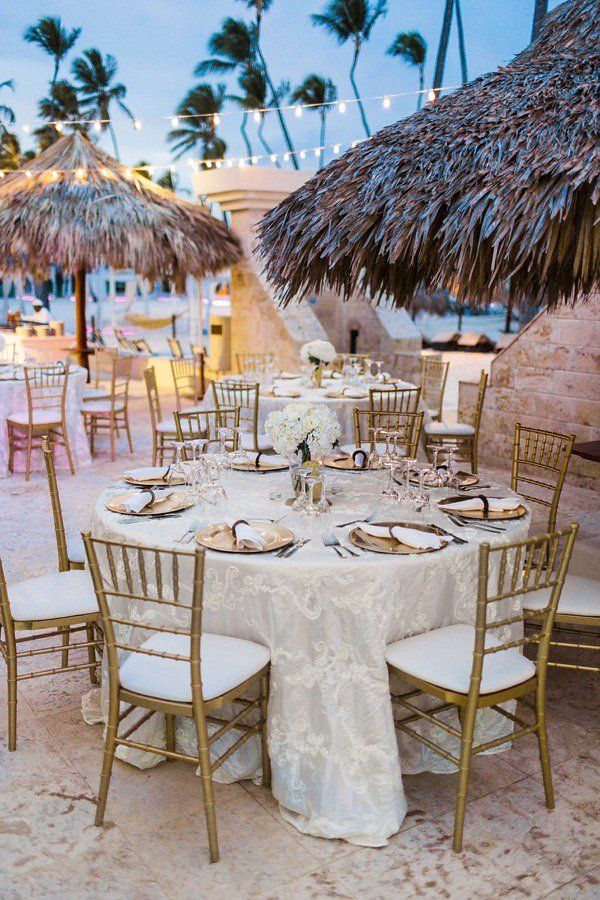 But regardless of trends, pick what works best for your style and what is the most attractive to you and your fiancé... Happy wedding planning!
Still looking for your perfect gown? Book an appointment now to write your Say Yes Story at Once Upon A Time Weddings.