Shopping for your bridesmaids gowns at Once Upon A Time Weddings will also be an experience unlike any other. When you book your bridesmaids shopping experience, you'll have a consultant that will work ONLY with you & your girls. We'll chat with you on the phone or by text before the appointment to figure out exactly what you're looking for as well as price point you're hoping to stay within. Your consultant will also pull gowns only that are available in the color you're looking for. We'll make the entire process flawless & simple.
Now here is why it is the perfect time for you and your Bride Tribe to set up an appointment and start shopping!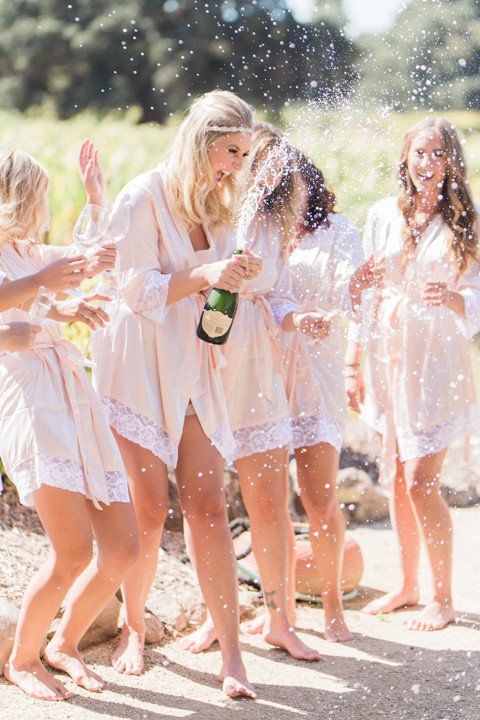 It takes some time to start and finish the bridesmaid shopping process. There are several factors to consider when choosing your girls gowns. Here are our top 5!
1. Budget
2. Body shape
3. Comfort
4. Personalities
5. Colours/Cohesion
After the bride to be has found her gown, she will begin her hunt for bridesmaid dresses. Determining the bridesmaids gowns will finalize your wedding day colours and allow so many other planning details to fall into place.
When the bride has chosen "the one" her girls will be wearing, it is important to order the dresses as soon as possible. It can take up to 5 months for a bridesmaid dress to arrive, you don't want to be pressed for time and still want room for any alterations that need to be attended to.
Choosing your colours and styles early on will allow you to finalize the other details for looking put together on the big day. Like finding your shoes or accessories, especially if the bride has specific colours and styles she would like her girls to wear.
Despite getting your measurements done and size charts checked, bridesmaid dresses aren't made to measure. So it's always best to schedule an appointment with a seamstress, alterations should be done around the 3 month mark before the wedding. Schedule your final fitting about 3 to 5 weeks before the wedding day, this gives you enough time just in case you have to make any other small alterations.
The summer is a great time to finalize this detail for your wedding as your maids often have a similar tan to what they will have for your summer wedding. This helps them truly see the colour on their skin tone.
We'd LOVE to have you & your girls into the store and walk with you through their gown shopping experience! Call 519-245-7997 now or book online at www.onceuponatimeweddings.ca/appointment.